About Pendare
Executive Leadership Coach, Strategic Planning Facilitator, Research Consultant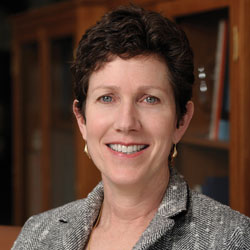 Having guided leadership and strategy in corporate and nonprofit environments for 25 years, Mo recognizes true leadership as more than a blend of technical ability, organizational savvy, and interpersonal skill. Leadership is a combination of self-knowledge, an intuitive grasp of the business landscape, and the ability to take decisive action confidently. By helping her clients look inward to define aspirations and values and look outward to understand their business environment, Mo enables leaders to align their strategies and move forward with confidence and conviction.
Clients value Mo's ability to penetrate the challenges inherent in leadership and strategy with a ready wit and actionable insights. As a coach, Mo builds connection rapidly and creates an atmosphere in which leaders can address complex and sensitive issues positively and productively. Mo's executive clients consistently describe working with her as invigorating and enlightening.
Mo's clientele is drawn from corporations, nonprofits, and institutions of higher education. Past clients include World Wildlife Fund, the Sundance Institute, the Brookings Institution Metropolitan Policy Program, the Fannie Mae Foundation, Adams National Bank, the Las Vegas Chamber of Commerce, the Johns Hopkins Bloomberg School of Public Health, Baltimore City Public School Systems, and the Association of Women's Heart Programs. Mo has also served as Executive Director of Alumni Relations for Johns Hopkins University, where she successfully directed a transition of the organization's financial model and transformed engagement strategies for all of the university's 175,000 graduates worldwide.
Earlier in her career, Mo managed clients at Kemper Sports Marketing where she developed and implemented consumer oriented promotional plans for clients such as Kraft General Foods.
A seasoned athlete, Mo has been a competitive biathlete and triathlete and co-captained an undefeated varsity boat when rowing for Princeton. She has lived in London and has travelled extensively in Europe and Southeast Asia.
Mo received a BA from Princeton University and earned a masters in management from the J.L. Kellogg Graduate School of Management at Northwestern University. A graduate of the Georgetown University Leadership Coach Training Program, she has earned her professional designation (PCC) through the International Coaches Federation. In addition, she is a Certified Presence-Based® Coach and holds certifications for assessment tools including The Hogan Assessments and The Leadership Circle®.
Mary Stark Greenwood, MBA
Associate
Research Consultant, Organizational Development Specialist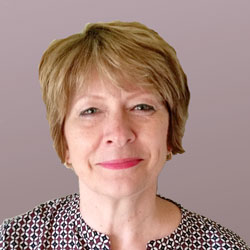 Mary's enthusiasm and skill for engaging with clients combines with her drive to improve products and processes to make her a sought-out researcher, facilitator, planner, and program manager. Having worked extensively on both sides of the desk—both as a senior customer and as a consultant—she knows how to provide the service and insights that leaders need to make decisions, build plans, and execute programs for impact.
Her strong interpersonal skills and overall acumen have allowed her to interact closely with business executives, medical professionals, universities, nonprofit leaders, and government and military officials. Her projects have ranged from product improvement and brand development to awareness building, new business sector analysis, and the development of strategic growth plans.
Mary has enjoyed long-standing customer relationships with several organizations including Wolters Kluwer Health, LMD Agency, the Office of Naval Intelligence, and the Defense Intelligence Agency. She has delivered valued service to a range of organizations including Sodexho, Time-Life, Ogilvy, Revere Bank, University of Maryland, Johns Hopkins University, World Wildlife Fund, Accokeek Foundation, Hospice of the Chesapeake, Las Vegas Chamber of Commerce, Maryland Office of Tourism, Baltimore County Office of Economic Development, and others.
Earlier in her career, Mary honed her strategic communications skills and developed a penchant for research as a brand management and new product development professional at General Mills, DowBrands, and Goldwell Cosmetics International. From there she moved to service marketing with PACE/Sylvan Learning Systems before moving into consulting and teaching at the university level. In 2002, she cofounded Adeo Strategy Partners to allow her to focus on her passion for market research and customer service.
Mary received both her BS and her MBA from Brigham Young University.
Additional Partners
We assemble our project teams to match our clients' organizational requirements and personal preferences. In addition to a select network of individuals, Pendare partners include Adeo Strategy Partners, Parker Hughes & Partners, and Equus Fundraising Consultants.